Voquludis
Enrich your vocabulary in a playful way with this free game.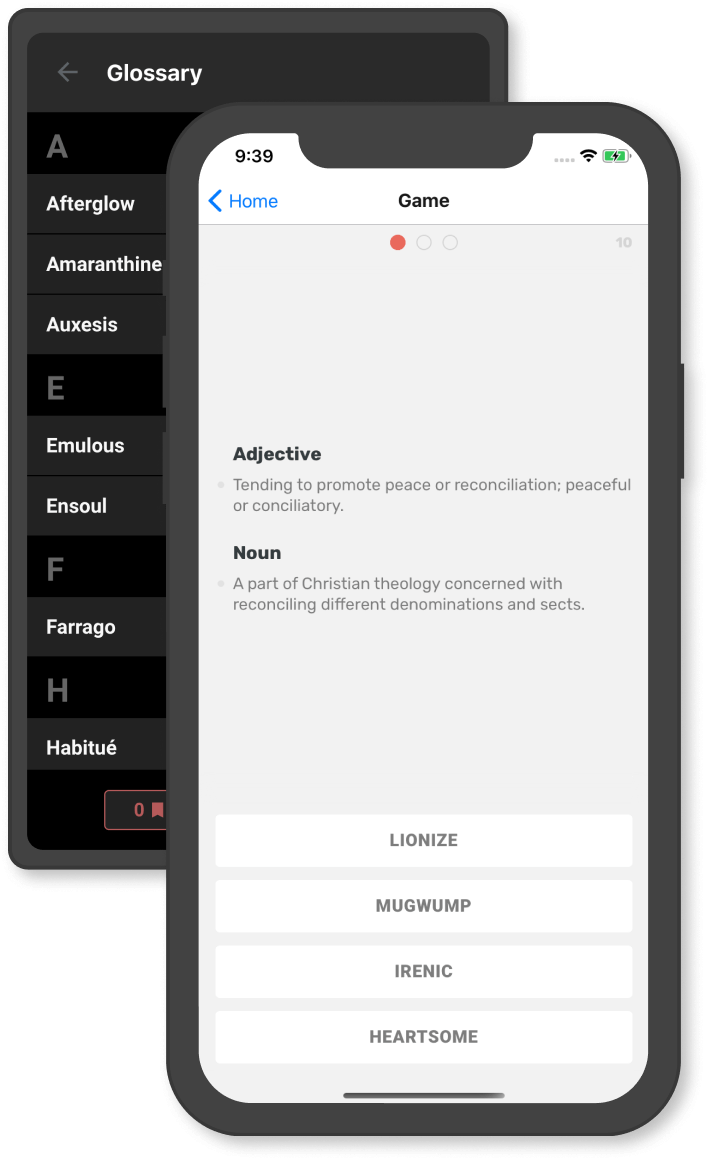 Voquludis helps you to enrich your vocabulary in a playful way by associating definitions to their corresponding words. Answer to as many questions as you can, you can make 3 mistakes and the game is over.
Once the game is over, you will be able to see the results, the glossary containing every word you have answered, as well as the history of all the games you have played.
The game is available with a vocabulary and a user interface in English and French.
Free app with no in-app purchase and no ad.
Do not need to login or create an account.
Light and dark themes.
Playable offline.
Do not need any authorization to access your data.